A round-up of recent news and comment from The Muse Room
Attention-seeking art museums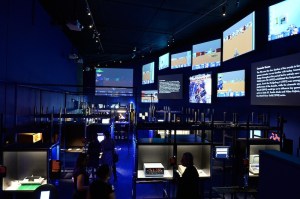 Today's museums and galleries are increasingly dominated by interactive displays. But do touchscreens, apps and the like enrich visitor experience? In our December issue, Richard Martin looks at the changing ways in which museum-goers engage with art.
Moholy-Nagy's pioneering multi-sensory art
Speaking of interactive displays: they're not as newfangled as they might seem. László Moholy-Nagy was experimenting with immersive and multi-sensory art as early as the 1920s. Katy Barrett recently visited an exhibition in Berlin that looks again at his pioneering work.
The Cooper Hewitt Museum reopens in New York
Andrew Carnegie's New York mansion has been completely rethought and refitted by a 'dream team' of designers to make it a better home for the Cooper Hewitt Smithsonian Design Museum. Louise Nicholson, for one, is won over by the redevelopment and the museum's new interactive displays.
The Rijksmuseum shows off its youngest collection
In the December issue of Apollo Thomas Marks writes from Amsterdam, where the Rijksmuseum recently reopened its Philips Wing with an exhibition of modern photography – quite a departure for a museum best known for its collection of Old Master paintings.
Related Articles:
Art Outlook: 11 December. News and comment from around the web.
Recommended for you