Tom Jeffreys reports on art from the Baltic region
July in Helsinki: the sun is out and the city is in holiday mode. The locals have retreated to their cottages in the countryside. There they'll spend the next month or more, getting in and out of the sauna or sitting by a lake as days stretch long into nights. It's a reminder that, despite ongoing economic worries, Finns still have it pretty good. It's also a reminder that, in the national consciousness, nature remains a significant presence.
It's therefore timely that Ateneum has just opened 'The Magic North' (until 27 September). The exhibition explores the relationship between art, nature and national identity in both Finland and Norway during that era of emergent nationalism in the late 19th and early 20th centuries. As an introduction to this aspect of Nordic culture, it's great for tourists and families (there's a hilarious dressing-up and play area at the end). But this is also a memorable and thought-provoking exhibition.
Unsurprisingly, beautiful paintings of lakes and snow-wrapped forests abound. But there's more. Nature here becomes a receptacle of human imagination, emotional complexity – especially in the works of Norwegian Edvard Munch – and ideology. This was the period when Romanticists went in search of national foundational myths. In Norway, Gerhard Munthe produced stylised tapestries evocative of a chivalric past (plus polar bears). In Finland, Akseli Gallen-Kallela turned to 'The Kalevala', a compilation of Finnish oral folklore and mythology first published in 1835. Personally, I feel the Kalevala paintings are not Gallen-Kallela's strongest – too clunkily symbolic. More successful are his portrait of a downcast Munch (1895) and the imaginatively panoramic The Great Black Woodpecker (1893) with its border of pinecones and red squirrels like something out of a medieval illuminated manuscript.
One omission from the exhibition, however, is the dark side of such nationalist fervour. The excellent accompanying publication does tentatively suggest links between fin-de-siècle concerns about an impending apocalypse and our own confrontation with anthropogenic climate change. But it would have been interesting to relate the exhibition's themes to current issues around immigration, national identity and the rise of the Finns Party (formerly True Finns) – all of which arguably exist within the framework established by Gallen-Kallela et al. Such sensitive subjects go unmentioned.
The responsibility therefore falls on today's artists to examine the relationship between nature and politics. June saw the London launch of an excellent book entitled An Edge Effect. Edited by Bonnie Fortune, the publication looks at 'art and ecology in the Nordic landscape' through essays, interviews and international case studies. One of the key ideas to emerge is the way in which the environmental cannot be separated from the socio-political. Sue Spaid's essay is particularly insightful, while the interview with Nance Klehm is refreshingly honest about the difficulties of collaborating with other artists. A central concern throughout is the tension between art (multi-layered and ambivalent) and activism (direct and end-orientated).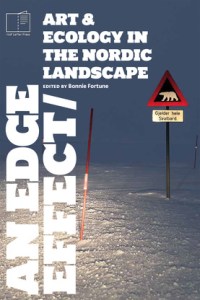 Fortune is not alone in adopting an international approach. On Helsinki's fortress island of Suomenlinna, HIAP Gallery Augusta is currently hosting 'Excavations' (until 30 August). Part of the ongoing European residency project, Frontiers in Retreat, the exhibition includes work by the likes of Danish artist Tue Greenfort and Sweden's Hanna Ljungh. Meanwhile, in Denmark, Kunsthal Aarhus has just opened a major exhibition entitled 'Dump! Multispecies Making and Unmaking' (until 20 September), with over 20 artists and groups from across the world examining issues around multispecies collaboration, modernity and waste. In Latvia, a number of Baltic artists have come together to explore ideas of 'naturalisation' for curator Inga Šteimane's 'Distant Moods on a Blue Evening' – part of Cēsis arts festival (until 9 August).
It's interesting to note that despite such increasing internationalism, certain regional differences remain discernible. As Swedish artist Emma Wieslander told me: 'In the UK, there is a tendency for artists to explore nature through multiple frameworks or layers of mediation. Nordic artists, however, seem to engage more directly and personally.' Prominent examples in Finland include the Bioart Society and the brilliant Mustarinda, a not-for-profit association based in the country's rural heart. The latter's magazine is an especially rich resource. Mustekala have also produced a number of essays on art and nature (although unfortunately these are only in Finnish for now) while Finnish theorist Jussi Parikka has just published A Geology of Media, which seeks to explore the relationship between geology and contemporary media culture.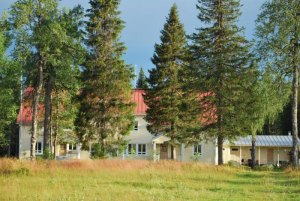 With artists retreating to the countryside, this time of year also sees a host of exhibitions taking place in rural locations throughout Finland. Highlights this year include 'We love wood(s)' in Fiskars and the Mänttä art festival. (This latter, however, has been the subject of controversy relating to treatment of artists – about which more in August's Baltic Diary.)
Given the international reputation for eco-consciousness of many of nations in the region, it's perhaps surprising to learn that the Baltic Sea is one of the most polluted in the world. But that is the truth about which a group of writers, producers and film-makers going under the name of Baltic Warriors are trying to raise awareness. They're hosting a number of live-action role-playing events and panel discussions in various Baltic cities from now until September. At the same time, organisations such as Baltic Sea Action Group and the John Nurminen Foundation are also working for a cleaner Baltic. Whether art (in the form of fighting zombie Vikings) or activism is the more effective, remains to be seen.
Browse the Baltic Diary series
Related Articles
Letter from Helsinki: Finland's changing art scene (Tom Jeffreys)
Looking ahead: Katie Paterson discusses her 'Future Library' (Crystal Bennes)
Unlimited access from just $16 every 3 months
Subscribe to get unlimited and exclusive access to the top art stories, interviews and exhibition reviews.
Recommended for you