In May 2019 the Arab Image Foundation completed its $255,000 digitisation initiative (launched in 2017) ahead of the reopening of its building in Beirut. It launched an online platform that makes more than 10,000 images available for the first time. More are coming – and some interactive features are also in the pipeline.
Art Institute of Chicago website redesign
The relaunch of the Art Institute of Chicago's website, the first in six years, coincided with the museum releasing more than 50,000 images from the collection under Creative Commons licences. The revamped site is much easier to navigate and it is now possible to zoom in on each artwork in much greater detail.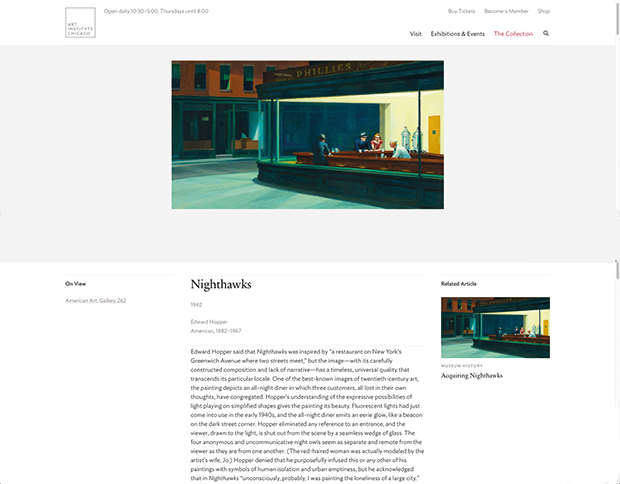 In February 2019 Art UK launched the world's first freely accessible digital database of public sculpture, with 1,000 initial entries (the number now stands at nearly 11,000). The three-year project aims to catalogue works in public collections or in outdoor settings across the country, many of which have never been documented in any way until now.
ImageNet Roulette by Trevor Paglen
This project by artist Trevor Paglen, together with the AI researcher Kate Crawford, went viral in September, when their 'Training Humans' exhibition opened at the Fondazione Prada in Milan. It asked users to upload photographs of themselves and find out how the machine-learning dataset ImageNet would classify them – often with disturbing results.
Samsung Digital Discovery Centre (SDDC)
The British Museum and Samsung have upgraded and reopened the digital learning centre in Bloomsbury, and expanded the 'Virtual Visits' programme for schools unable to make the trip. There are sessions on prehistoric Britain, Roman Britain and the Indus Valley, with more in development.
In January 2019 Watercolour World, an online project to catalogue documentary watercolours made before 1900, was launched. Works can be searched by location depicted on a map, as well as by keyword, and a series of accompanying articles provide more detailed analysis about individual artists and broader themes.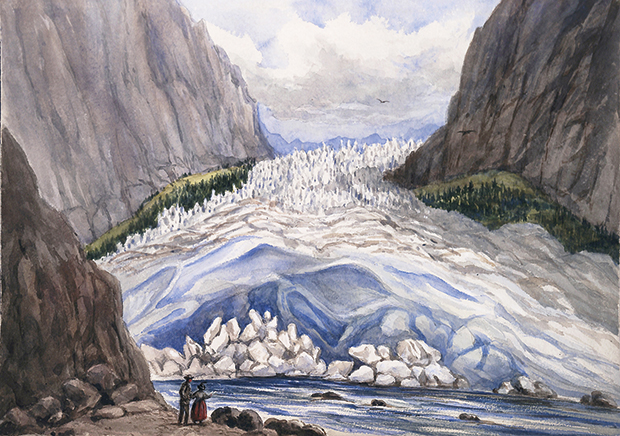 The Shortlists | Acquisition of the Year | Artist of the Year | Book of the Year | Exhibition of the Year | Museum Opening of the Year
Recommended for you